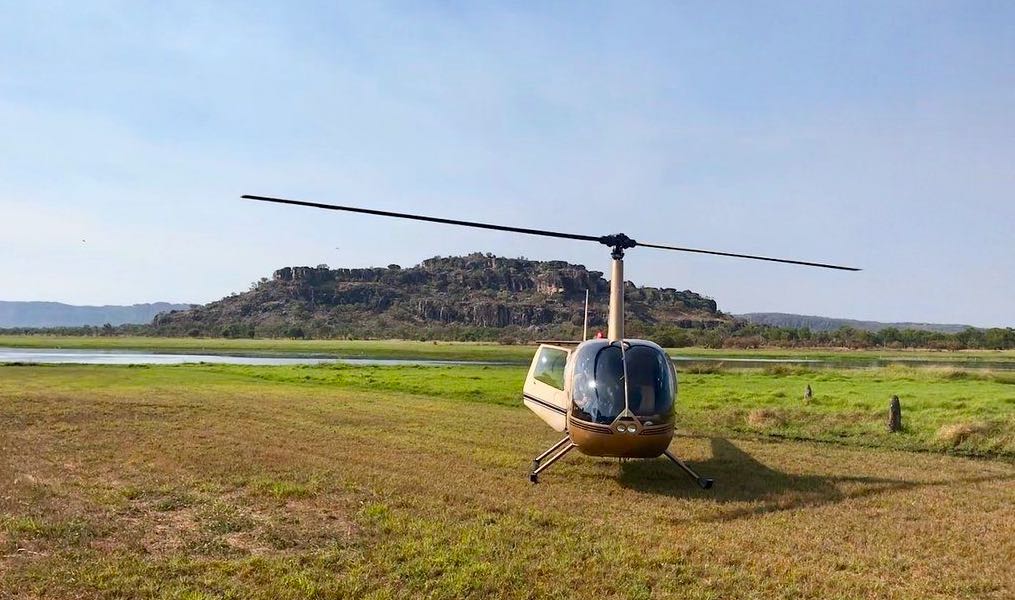 Fly deep into the heart of the dreamtime and visit places inaccessible to most including an exclusive rock art site.
The helicopter delivers you into Kakadu from Darwin in safety and comfort with exceptional birds-eye views. (Road times average three hours each way).
Overfly the Adelaide and Mary River Wetlands and river systems before landing in Arnhem Land at an ancient Aboriginal Rock Art gallery with exclusive visitation permission of the Traditional Owners to Airborne Solutions where you can explore the art.
We depart the rock art site heading upstream on the majestic East Alligator River and into the endless rock country of the Kakadu/Arnhem Land boundary to Magela Falls and on to Jabiru to refuel.
Once fuelled up it's only a short hop to Cooinda for lunch and a 1.5 hour Yellow Water boat cruise, where you can get up close to the flora and fauna of the Kakadu Wetlands.
Following lunch we return to Darwin.
***Current Waterfall Conditions:  There is currently no water running over the falls. We are waiting patiently for the wet season to kick in and bring the magic.  For more information please contact our office on 0429 775 555.
The Yellow Water Cruise at Cooinda is also subject to availability depending on the day of your tour and if they have tours scheduled. If we are unable to book the cruise we will amend the tour price to reflect this.
Please click here to see our frequently asked questions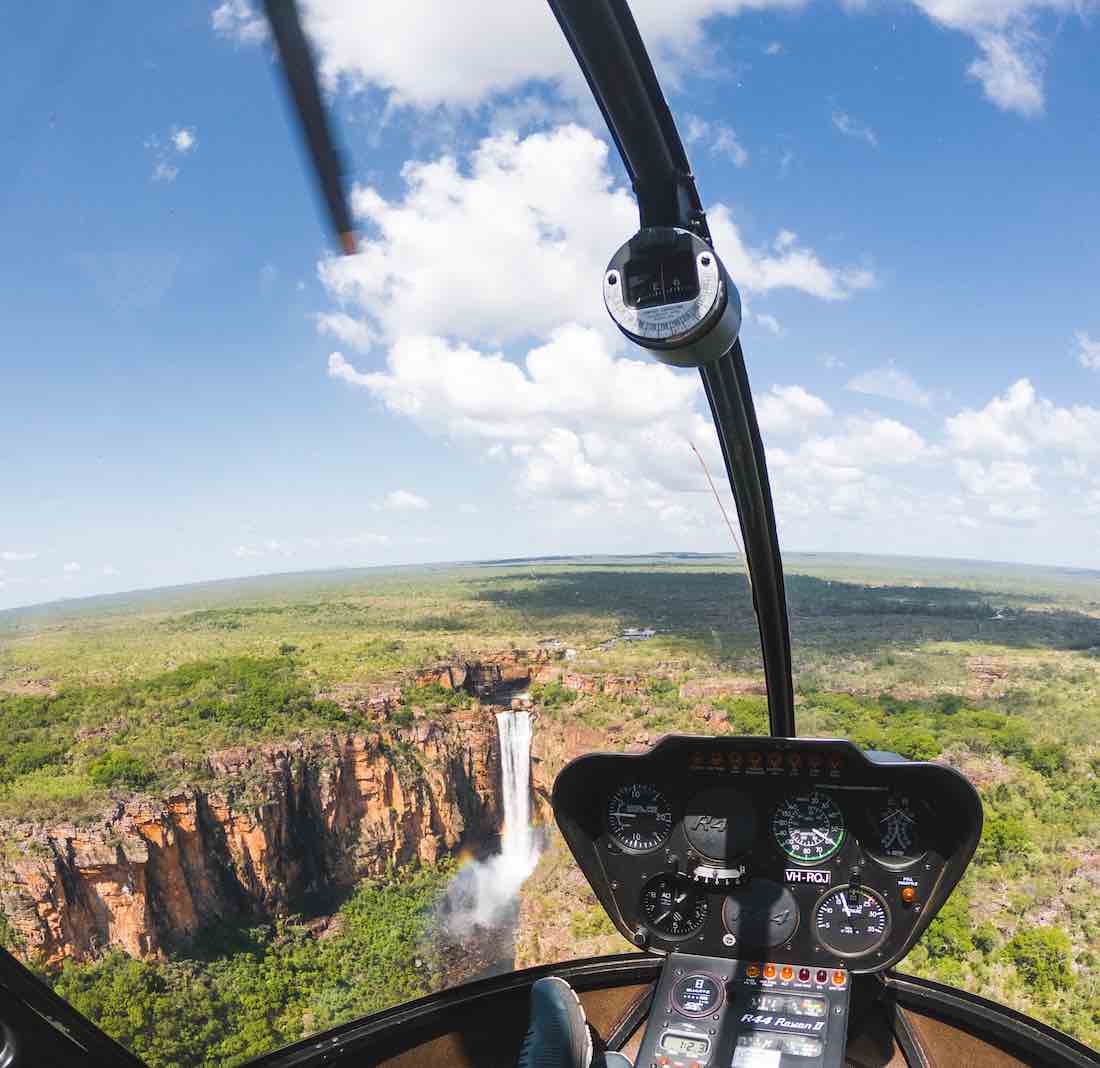 Duration
7 Hours
Cost
$2515 pp*
* Cost is for minimum 2 people
Includes
Lunch at Cooinda Lodge / Refreshments
Rock art site
1.5 hour Yellow Water Cruise
Royalties
Upgrade
Many More Tours To Choose From