DARWIN HELICOPTER SPECIALISTS
Airborne Solutions, also trading as Darwin Helicopter Tours, conducts specialist scenic tours and adventure experiences throughout the Northern Territory.
Tours are currently conducted over Darwin, Arnhem Land and Kakadu, Litchfield and Nitmiluk National Parks.
Airborne Solutions is a well known NT aerial work specialist. The company's Managing Director Clinton Brisk has over 30 years helicopter flying experience in all facets of low level aerial work including; stock mustering and aerial agriculture, underslung loads, aerial culling, fire bombing, incendiary dropping, filming, photography, Police ops and more.
Safety and Service, Airborne Solutions.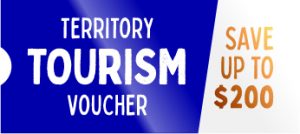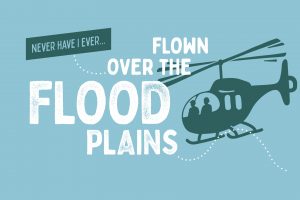 SPECIAL OFFER FOR TERRITORIANS
There's no better time to explore our amazing Top End backyard by chopper!
Have you ever said to yourself, "I'll do it one day"? Well that day is finally here...
Register today for your Territory Tourism Voucher to go towards your heli adventure and for every dollar you spend at the local visitor centre it will be matched up to $200!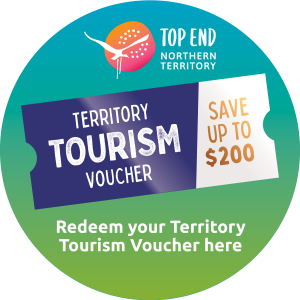 Yes, you read correct... HELI PUB CRAWL! Voted one of the TOP 10 things to do in Darwin and the Top End.
A MUST for locals and visitors alike...
The helicopter delivers you into Kakadu from Darwin in safety and comfort with exceptional birds-eye views.
(Road times average three hours each way).
Let us guide you on the fishing adventure of a lifetime, taking you to the Top End's most secluded and treasured fishing spots.
Truly escape to remote fishing locations...
A Must Do When In Darwin!
My sister had done the full day pub tour in 2018 and raved about it, so when I knew we would be visiting Darwin it was the first thing we booked.
After the first two pubs we had to turn around to base due to bad weather, however the incredible team at Airborne were kind enough to re-schedule for later in the week so we could finish the tour. It was a fantastic 2 days with our pilot Blake who really went above and beyond to make sure we had a great time. The pubs that you visit are all so different which makes this tour so unique. This trip is a must if visiting Darwin.
Bloody Awesome
Everything went absolutely perfect. Booked with them a two day Kakadu scenic flight. Pick up from the airport in the morning, quick coffee, then to their office and into the heli. Pilot was Finn absolutely great guy. Can only recommend them...good communication and great guys!