Your chance to land a big one!
Let us guide you on the fishing adventure of a lifetime, taking you to the Top End's most secluded and treasured fishing spots. Departing at 8.00am from our base in Darwin, we overfly stunning Top End landscapes before truly escaping into a fishing wonderland.
We have several land and fish sites where we search for dominant species including the famous Barramundi.
Our Heli Fishing package suits both beginners and experienced anglers.
Includes:
Rods and Tackle
Refreshments, Snacks
Lunch (full day only)
Mix it Up
Heli Fish Pub Crawl
Half day Heli Fishing / Half day Heli Pub Crawl
We have combined our two favourite tours to bring you an action-packed morning of fishing for Barra, then a laid back afternoon of Heli Pub Crawling, dropping into Goat Island Lodge, Darwin River Tavern and Crab Claw Island Resort.
The tour departs from our base in Darwin at 8.00am and returns at 4.00pm.
It includes lunch, light refreshments and snacks, all fishing equipment and tackle.
Duration
8 hours approx.
Cost
$1495 per person*
*Cost is for minimum 2 people
NEW! Helicopter Transfers from Darwin to Dundee Beach and return for a Game Fishing Charter with Game Changer Fishing Charters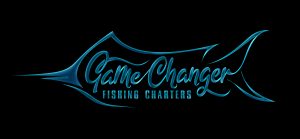 We are so pleased to be partnering up to offer Game Fishing day tours - Fishing the Bluewater of Dundee from Darwin.
Flight Cost: $1250.00 per person for return flights.
Fishing Cost: $1800.00 per boat ( 4 people) Normally $2300.00
For more information or to make a booking please call:
1300 HELI TOUR (435 486)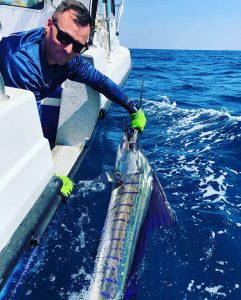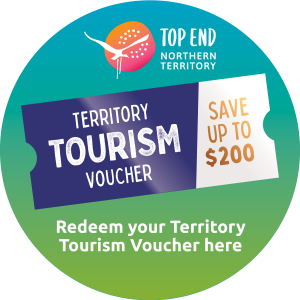 Duration
Half Day (4 Hours)
Full Day (8 Hours)
Cost
Half Day: $1050 per person*
Full Day: $1495 per person*
*Cost is for minimum 2 people
Combined passenger weight limits - due to the extra equipment required for this tour.
R44 - 250kg
JetRanger - 320kg