Darwin V8 Supercars – Darwin Triple Crown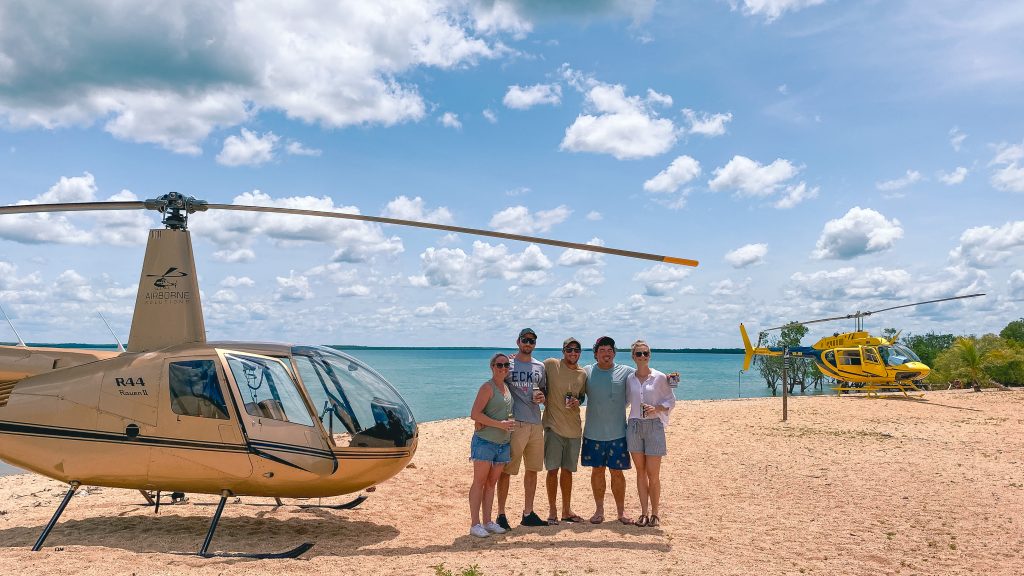 The 2021 Darwin Triple Crown is set to be the biggest Darwin V8 Supercars event yet. The weekend will include the Australian Superbikes and Stadium Super Tracks. It will kick off with a drag-racing spectacular (Nitro Up North). Hidden Valley Motor Sports Complex will be a hive of entertainment which includes the Saturday night concert and plenty of entertainment for the whole family.
We don't think that anyone needs a reason to come to Darwin. Although if you already have one, good for you! If you're coming up for the Darwin V8 Supercars, 2021 Darwin Triple Crown from 18-20 June, why not add a couple of extra days each side of the weekend. Explore all the delights the Top End has on offer. One of the best ways to do this is by air of course and by air we mean – Chopper!
Airborne Solutions Darwin Helicopter Tours offer many touring options that will best complement an adrenaline fuelled weekend such as the Darwin V8 Supercars. Think Heli Pub Crawl or Heli Fishing to really make the most of your Territory adventure.
Heli Pub Crawl
The most popular of all of our tours is the Heli Pub Crawl. When you combine the excitement of the Darwin Triple Crown and a unique Top End experience like the Heli Pub Crawl, we're sure it will be a trip to remember. We take you on the Heli Tour of a lifetime. 5 iconic NT establishments over 7 hours. Providing you with spectacular views of Darwin and surrounds. Including the city, harbour, coastline, tropical savannah woodlands, cathedral and magnetic termite mounds and even a glimpse of Hidden Valley Motor Sports Complex on the return trip to Darwin (we do not fly directly over the complex due to event restrictions). For more information and bookings: https://www.airbornesolutions.com.au/heli-pub-crawl/
If Heli Pub Crawling is not your thing, check out our website for some inspiration. Heli touring is a great way to make the most of your trip especially if you are short on time or have an itinerary to follow.
Now's the time to start planning your Darwin Triple Crown / Heli Pub Crawl long weekend for 2021! Please contact our office if you have any questions.
For more information: https://www.airbornesolutions.com.au/