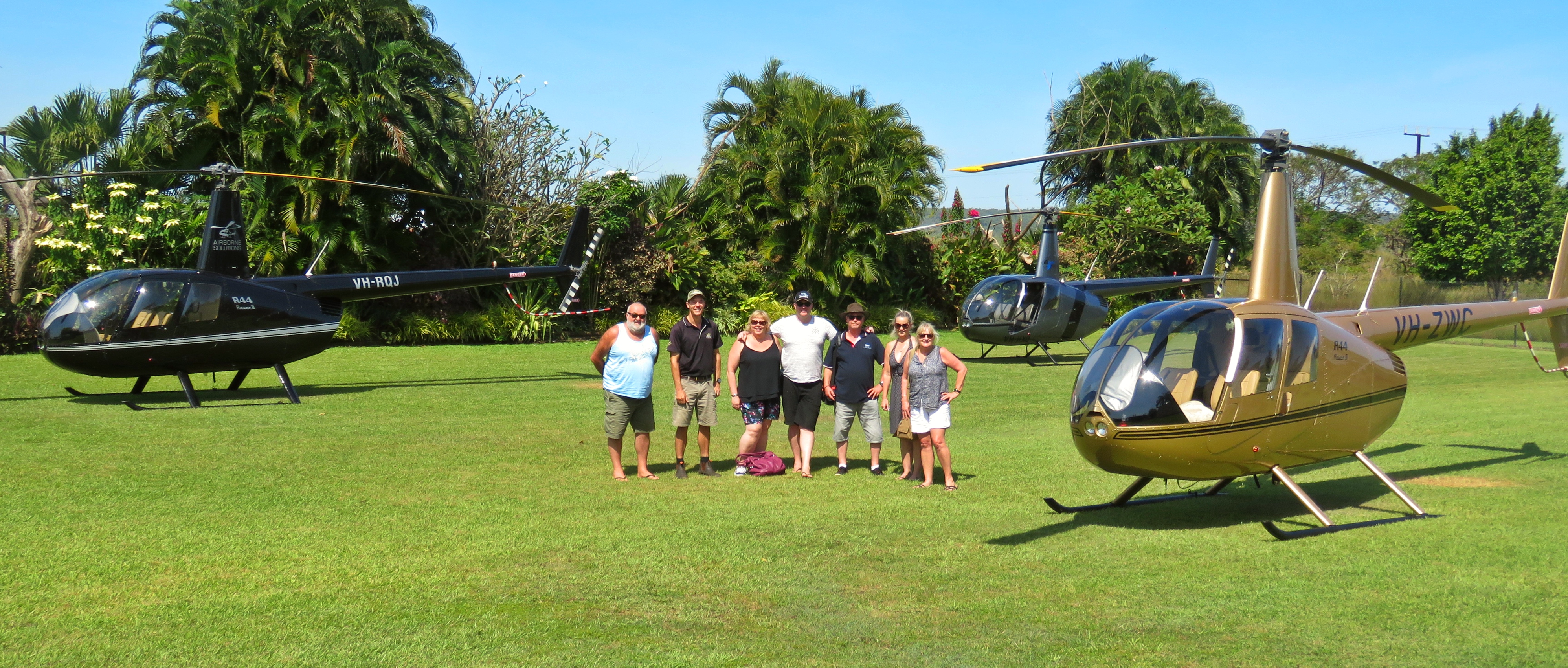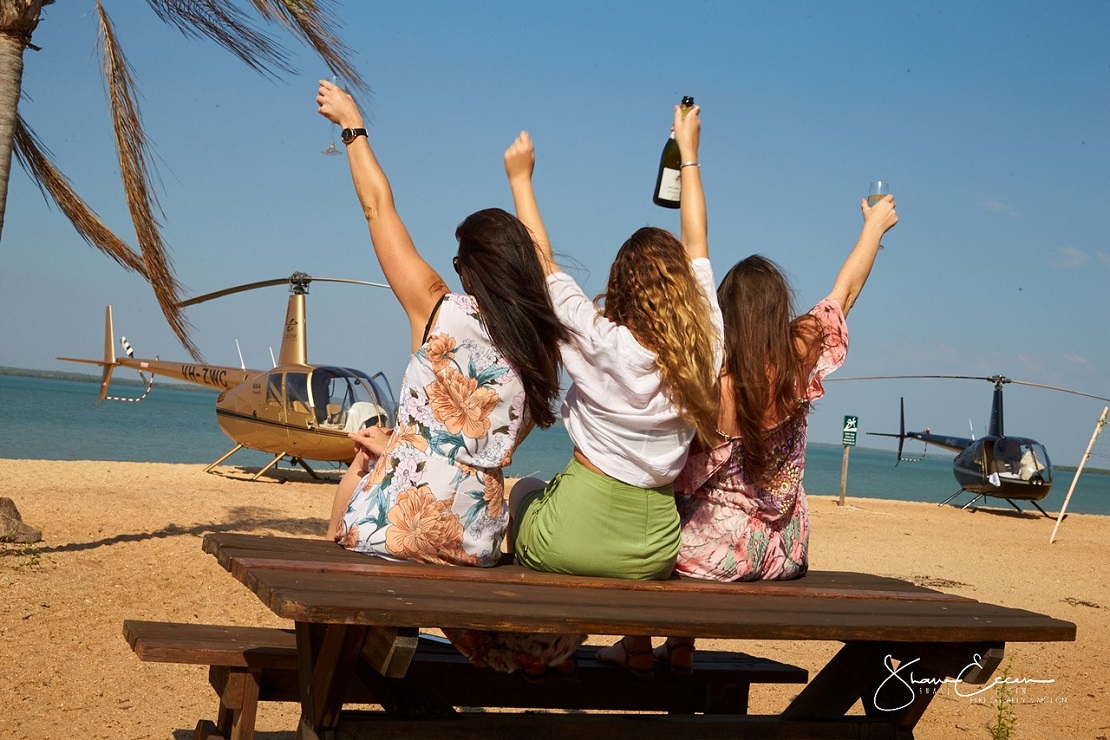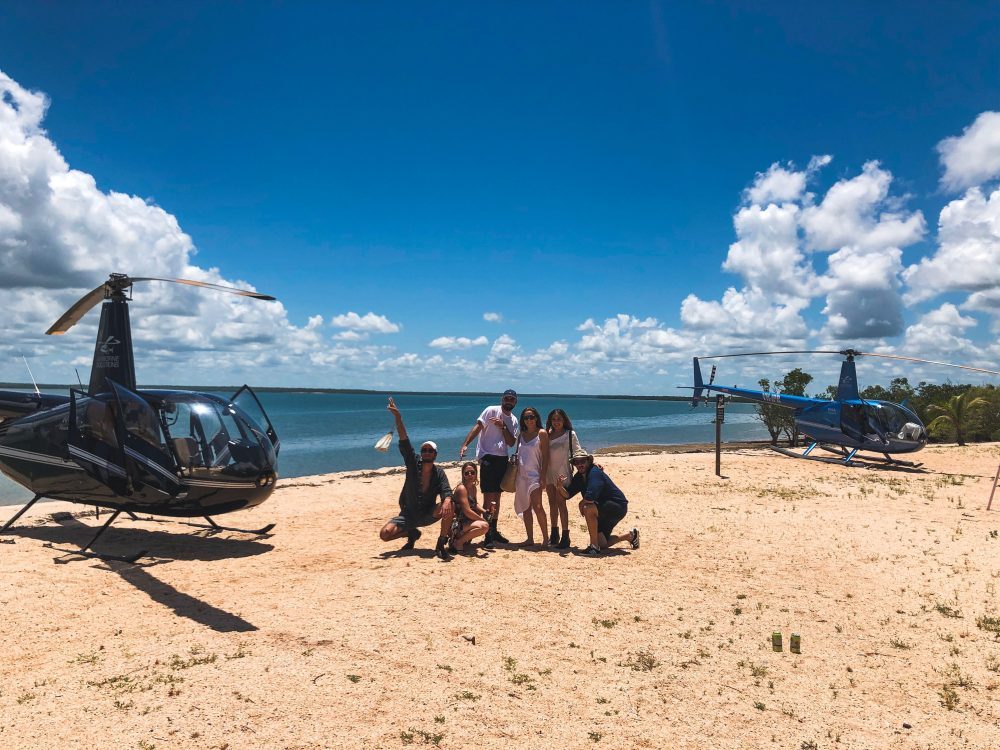 Heli pub CRAWL
VOTED AS ONE OF THE TOP 10 THINGS TO DO IN DARWIN, THIS TOUR IS AN ABSOLUTE MUST DO FOR LOCALS AND VISITORS ALIKE!
Arrive at iconic outback watering holes with a rock star landing in your very own helicopter. Take in all the natural beauty of the Top End from above, covering Darwin City and surrounds, the amazing harbour and coastline, open eucalypt woodland, termite mounds, billabongs and mangrove creeks.
You will be sure to hear your fair share of tall tales and meet interesting critters, laid back locals and the charismatic publicans that define each of the establishments, all whilst on your quest for the Top End's coldest beer. So round up your mates. Ask about group bookings.
FULL DAY
Duration – 7 hours
You visit the following pubs in order: The Lodge of Dundee, Crab Claw Island Resort, Darwin River Tavern, Goat Island Lodge and the Humpty Doo Hotel or Noonamah Tavern. (You spend approx. 1 hour at each pub and can choose between either the Humpty Doo Hotel or  Noonamah Tavern for your last stop).
HALF DAY
Duration – 4 hours
Option 1 – The Lodge of Dundee, Crab Claw island Resort and Darwin River Tavern
Option 2 – Crab Claw Island Resort, Darwin River Tavern and Goat Island Lodge
Option 3 – Darwin River Tavern, Goat Island Lodge and the Humpty Doo Hotel or  Noonamah Tavern
FULL DAY DURATION
7 hours
(The tour departs our base at 9.30am and returns at 4.30pm)
HALF DAY DURATION
4 hours
(The tour departs our base at either 9.30am and returns at 1.30pm or 12.30pm and returns at 4.30pm)
COST
Full Day (5 Pubs) - $975 pp for 2 people or $820 pp for 3 people
Half Day (3 Pubs) - $795 pp
EXCLUDES
Lunch and Drinks
Mix it up – half day pub / half day fish $1495 pp