Darwin Cup Carnival 2022 – Heli Pub Crawl, a Sure Thing!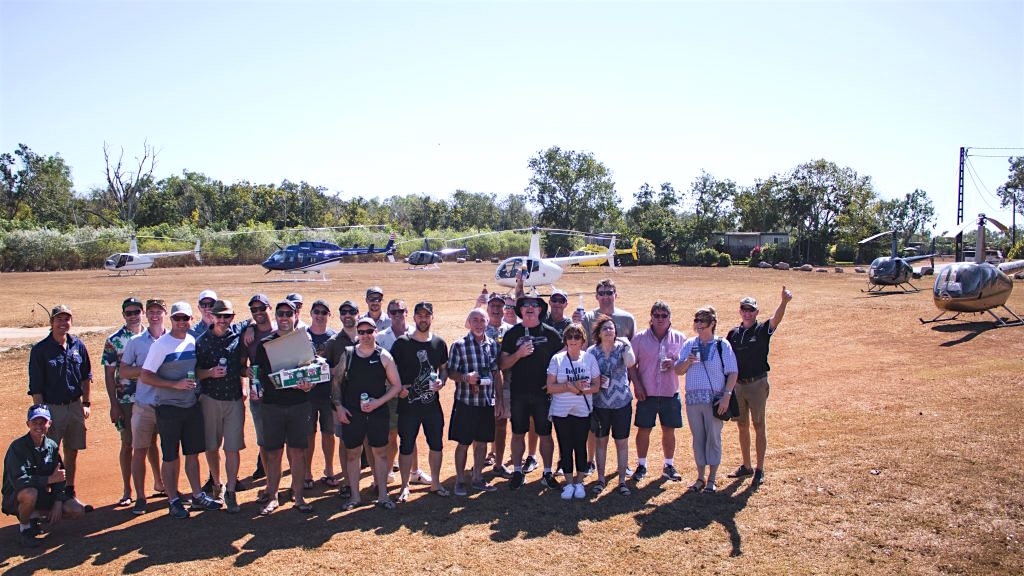 ---
The Darwin Cup Carnival 2022. It's "the event" of the Dry Season!  The one that "draws the Punters", pardon the pun. The excitement of the Darwin Cup is hard to beat. When combined with a unique Territory experience like our Heli Pub Crawl, your NT trip would definitely be one to remember. With a couple of false starts and some late 'Covid scratchings' in the last couple of years, we still managed to see our Darwin Cup Carnival fortnight sell out! Which means that if you are keen to book a seat for 2022, you need need to do it ASAP!
Darwin Cup 2022 – Information
The Darwin Cup Carnival 2022 – Carnival of Colour is a sensational weekend. It has become the biggest sporting event in the Northern Territory, however still has that amazing country race meet feel. It's a brilliant showcase of Territory style and our world famous hospitality. For more info: http://darwinturfclub.org.au/
Heli Pub Crawl – Information
With many race day options during the Darwin Cup Carnival, this will allow you plenty of  time in your itinerary to book in a luxury helicopter experience with Airborne Solutions. The most popular of our tours during this time is the Heli Pub Crawl. It best complements the feeling and atmosphere of this epic weekend. We take you to 5 iconic establishments across the Top End, providing you with 7 hours of adventure unlike anything you can experience elsewhere. Giving you a birds eye view of Darwin city and harbour, majestic coastline, tropical savannah woodlands, cathedral and magnetic termite mounds and mangrove creeks. Sample the laid back pace of the Top End and meet the many interesting publicans/characters who define each of the pubs.
If Heli Pub Crawling is not your thing. We offer other helicopter touring options and we can tailor a tour to suit your itinerary and to work in with the Darwin Cup. For instance, swimming in your own private waterfall? Whizzing around the wetlands in an Airboat? Or catching a Barra while Heli Fishing? See all of our touring options and find something to make your trip to the NT unforgettable…
Now's the time to start planning your Darwin Cup / Heli Pub Crawl long weekend for 2022! Got any questions, please get in touch and when you do, make sure you ask about group bookings.
For more info: https://www.airbornesoluons.com.au/tours/heli-pub-tour/
---